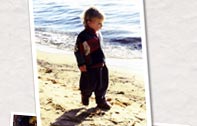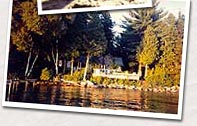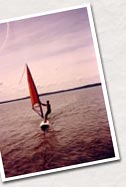 Rates and Availability
May through mid-June:

$1500/week
$200/night Sun-Thurs; $300/night Fri-Sat (3-night minimum)

Mid-June through early September:
$3,490/week (Saturday to Saturday only)
Early-September through October:

$1500/week
$200/night Sun-Thurs; $300/night Fri-Sat (3-night minimum)
* To rent the Guest House as well, add $700/wk or $100/night.
** Please add 6% Hotel/ Motel use tax.
Note: Until confirmed, rates are subject to change without notice.
To reserve your dates, you would pay 50% now and 50% a month before check-in.
Cancellation Policy: 8 weeks notice, full refund. 4 weeks notice, 50% refund, balance if we fill your week. Less than 4 weeks notice, no refund unless we are able to fill your week. $100 of your deposit is non-refundable.
To view availability for another year, enter it in the box below
and click "Get Calendar".

Dates highlighted with a pink bar are not available at this time.
May 2018

Sunday
Monday
Tuesday
Wednesday
Thursday
Friday
Saturday
1
2
3
4
5
6
7
8
9
10
11
12
13
14
15
16
17
18
19
20
21
22
23
24
25
26
27
28
29
30
31
June 2018

Sunday
Monday
Tuesday
Wednesday
Thursday
Friday
Saturday
1
2
3
4
5
6
7
8
9
10
11
12
13
14
15
16
17
18
19
20
21
22
23
24
25
26
27
28
29
30
July 2018

Sunday
Monday
Tuesday
Wednesday
Thursday
Friday
Saturday
1
2
3
4
5
6
7
8
9
10
11
12
13
14
15
16
17
18
19
20
21
22
23
24
25
26
27
28
29
30
31
August 2018

Sunday
Monday
Tuesday
Wednesday
Thursday
Friday
Saturday
1
2
3
4
5
6
7
8
9
10
11
12
13
14
15
16
17
18
19
20
21
22
23
24
25
26
27
28
29
30
31
September 2018

Sunday
Monday
Tuesday
Wednesday
Thursday
Friday
Saturday
1
2
3
4
5
6
7
8
9
10
11
12
13
14
15
16
17
18
19
20
21
22
23
24
25
26
27
28
29
30
October 2018

Sunday
Monday
Tuesday
Wednesday
Thursday
Friday
Saturday
1
2
3
4
5
6
7
8
9
10
11
12
13
14
15
16
17
18
19
20
21
22
23
24
25
26
27
28
29
30
31
Home | Features | Availability/Rates | Area Info
Photo Album | Testimonials | Contact Us